Emplify Insights: Truth you can act on
In March, 2017 I began working on Emplify Insights, a new people analytics product line by Emplify (formerly Bluebridge Digital). What more can I say? This is the product I've spent the last year laboring over, and which in August 2017 I was made the Director of User Experience for.
March 2017 - Feb. 2018
Design & Strategy, Information Design, Usability
Emplify
Emplify Insights
Visit emplify.com.
Read some of my research insights on Emplify's blog at:
Or learn more about the product at: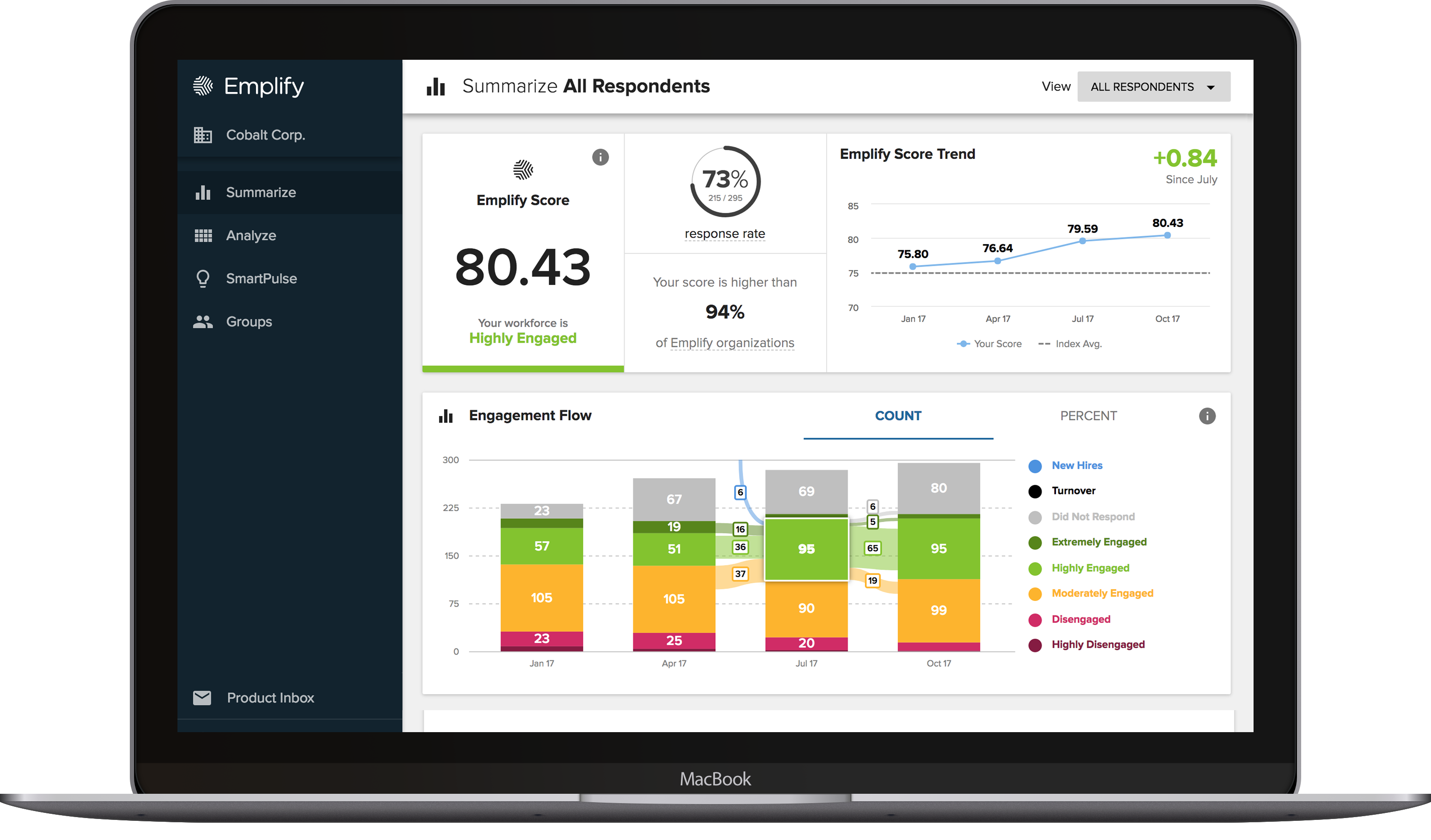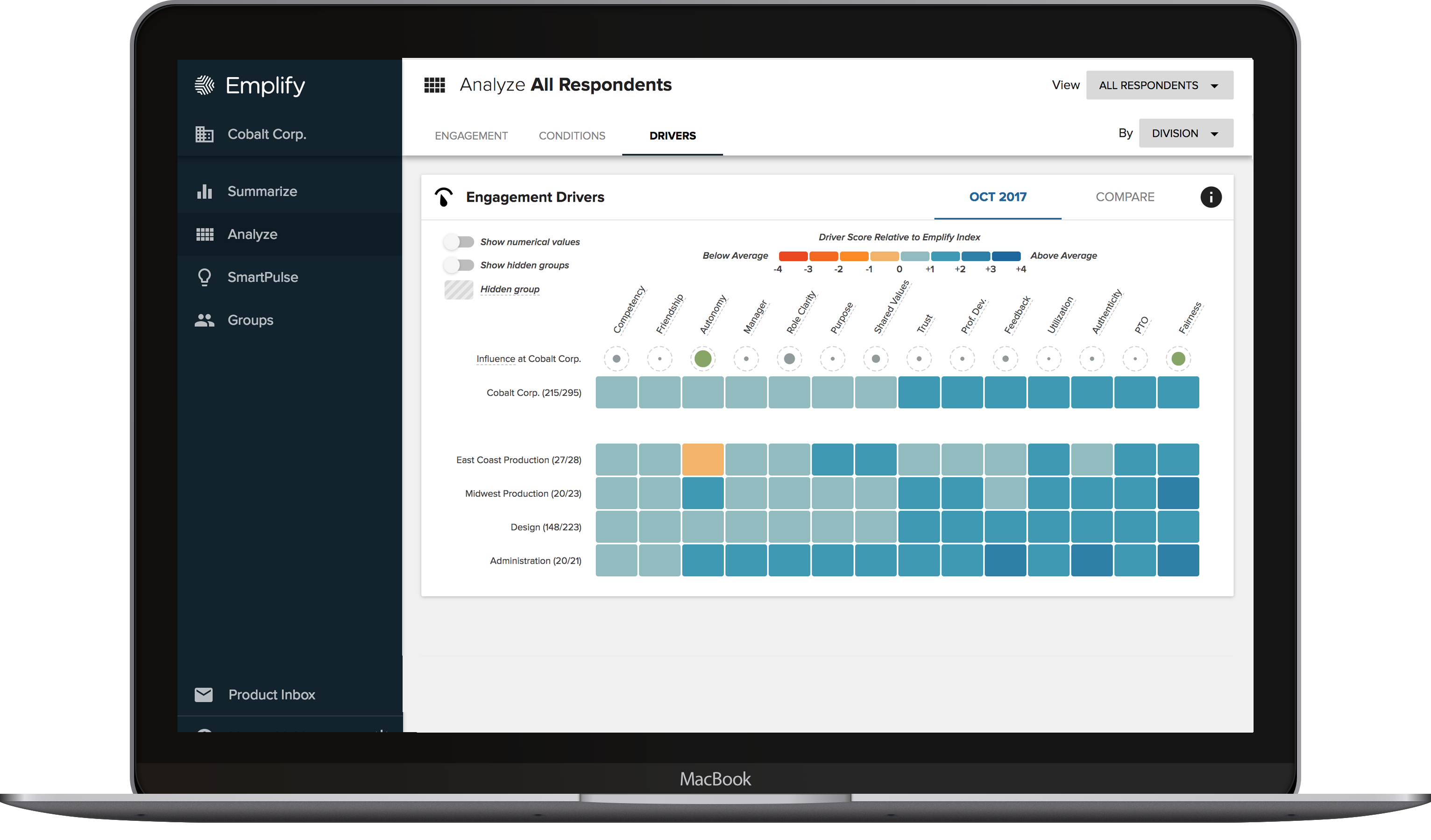 While I can't share much of my work from Emplify, you can see some of my work as well as an overview of my process in this Agile UX presentation I use when speaking at UX schools and events: